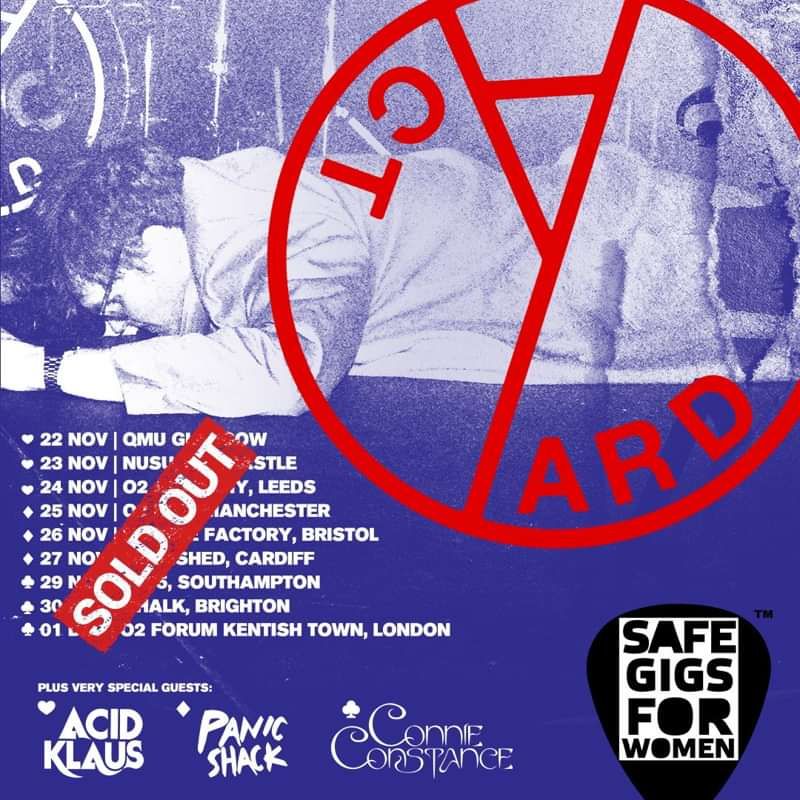 Yard Act 2022 UK Tour Set Lists
The perfect gift to remember a great night of music.
Authentic Autographed Set Lists from Yard Act's SOLD OUT 2022 UK Tour. Each Set List is unique and only one exists per show as part of our Set List project.
Every set list comes in bespoke gift packaging, accompanied by a certificate of authenticity, a sticker and badge set.
The band have also kindly donated exciting extras including signed drum sticks, signed cassette tape, YA badge, tote bag, LP slip mats and a signed lyric sheet for Fixer Upper. Randomly selected customers will receive one of these bonus items in their Set List pack as a surprise exclusive extra.
Our thanks to Yard Act for their incredible support of young people with cancer x