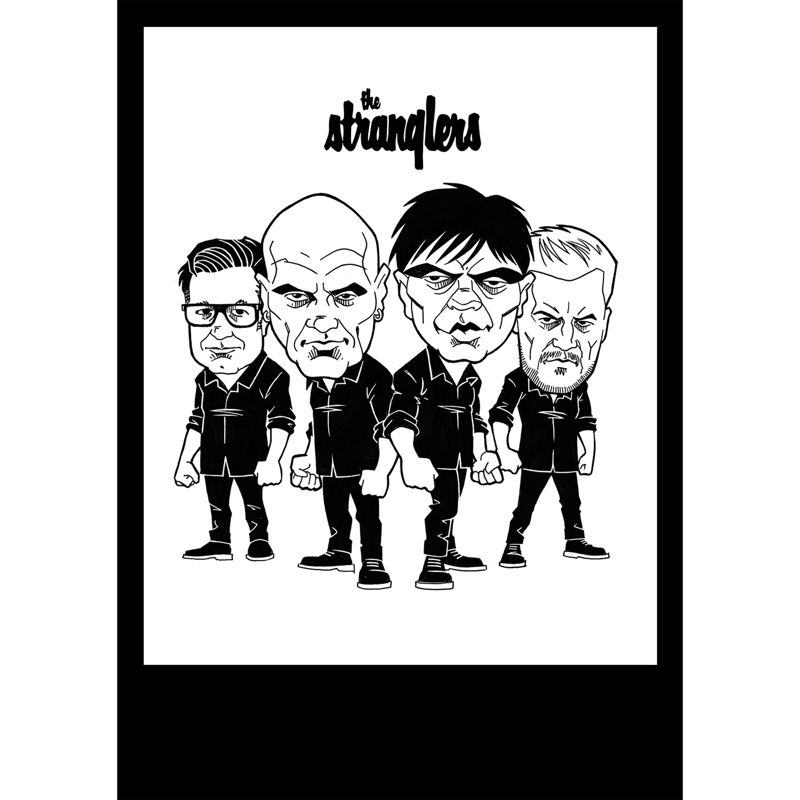 The Stranglers 2023 Poster
Created by Steve Beaumont. The Stranglers 2023 Lithographic A3 poster released exclusively by Teenage Cancer Trust with kind permission.
For 2023 I have created a brand-new cartoon of the current lineup of The Stranglers, Jean-Jacques Burnel, Baz Warne, Jim Macaulay and Toby Hounsham, has been created especially for a limited-edition print, exclusively for Teenage Cancer Trust .
A limited run of this fantastic design is available now.
With thanks to Steve Beaumont and The Stranglers x