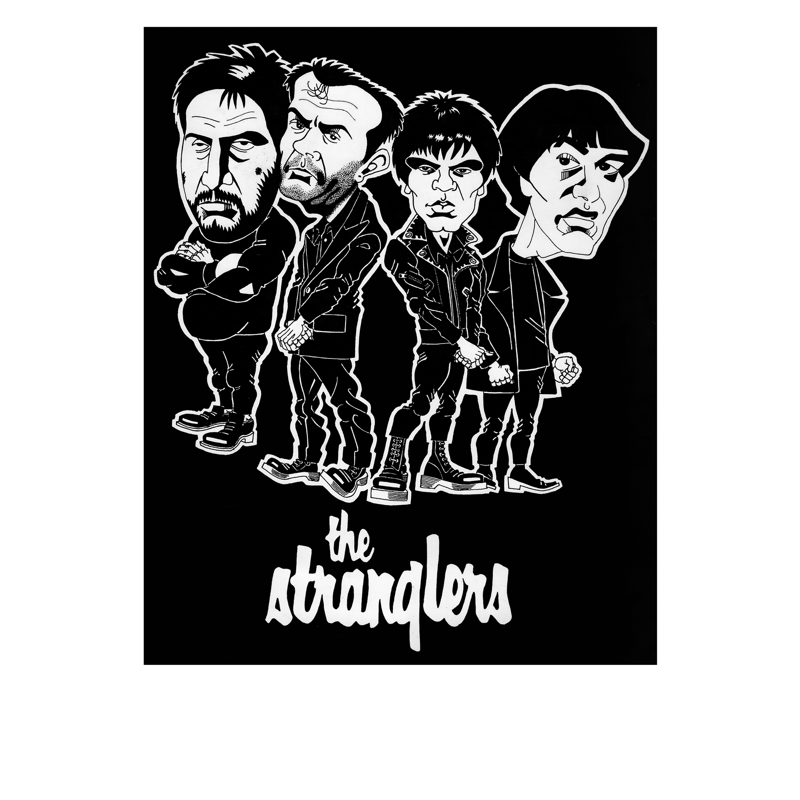 The Stranglers 1982 Poster
Created by Steve Beaumont. The Stranglers 1982 Lithographic A3 poster released exclusively by Teenage Cancer Trust with kind permission.
In 1982 Jet Black asked me if I would like to submit some cartoon drawings of The Stranglers. I hadn't had much experience in drawing cartoons at the time, but I gave it a shot. It resulted in the band commissioning a cartoon design for a t-shirt. The cartoon that was used for the t-shirt is now considered, among Stranglers fans, to be iconic.
A limited run of this fantastic design is available now.
With thanks to Steve Beaumont and The Stranglers x