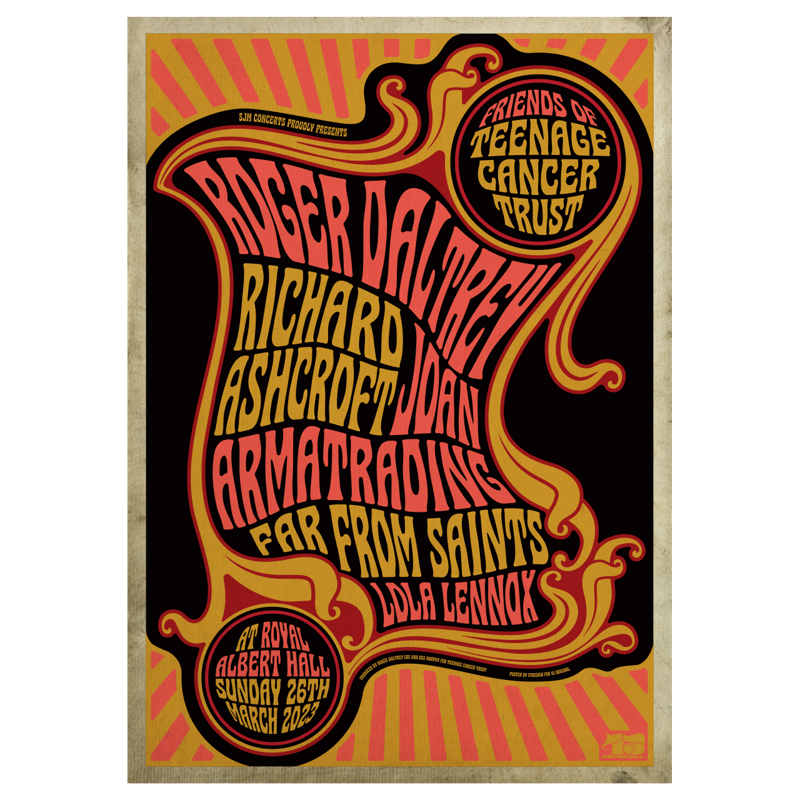 Roger Daltrey Event Poster
Celebrating an incredible gala evening at the Royal Albert Hall featuring Roger Daltrey, Richard Ashcroft, Joan Armatrading, Far From Saints and Lola Lennox. Sunday 26th March 2023.
These fantastic designs were created by Steve Mitchell at 45 Original and printed on A2 Lithograph.
There is limited availability of these custom designs. Choose from Orange or Blue, or collect both editions.