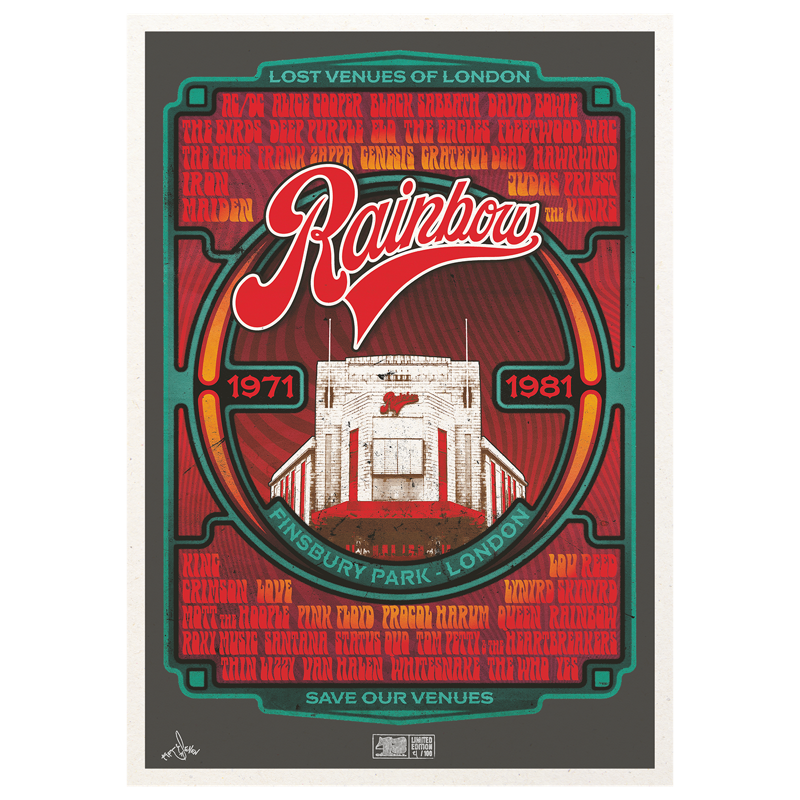 Rainbow Theatre Rock Print B2
'Rainbow Rock' Retrospective Art Prints – Limited edition of only 100 available in each size. Signed, stamped and numbered.#
The illustrated design pays homage to this truly iconic London music venue that reigned between 1971 and 1981 and documents some of the legendary performances hosted at the venue over the decade.
Print measures B2 (50x70cm).
Thanks to 45 Original for their support of Teenage Cancer Trust. 50% of the profit from these products will be donated to the charity.