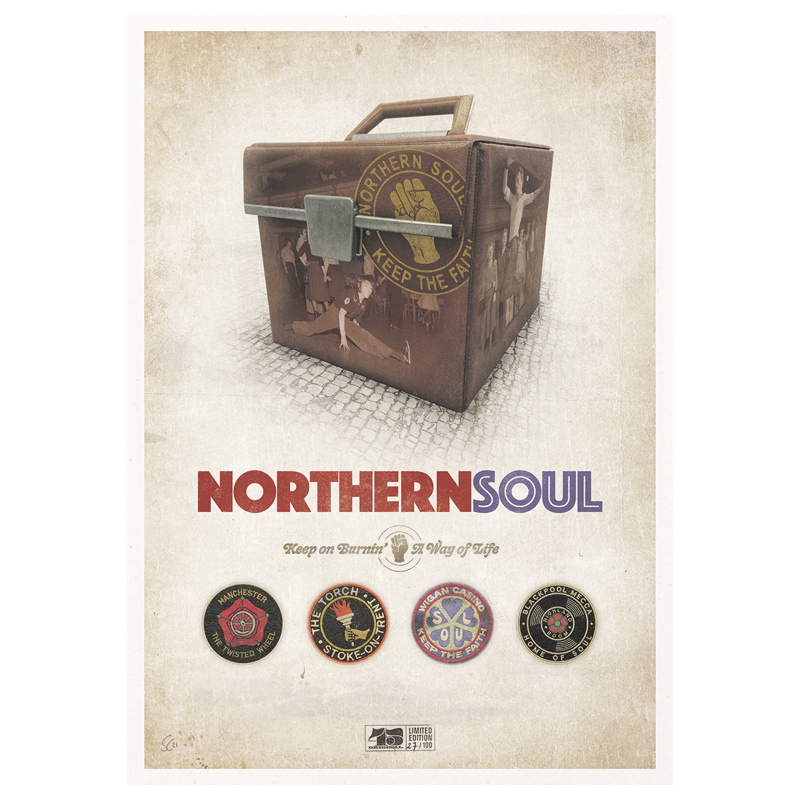 Northern Soul Print A3
Northern Soul Subculture Art Prints – Limited edition of only 100 available in each size. Signed, Stamped and Numbered.
The Design of this Northern Soul Poster has been created by Simon Collett, co-founder of leading UK creative entertainment agency Tour Design.
The design pays homage to and celebrates the venues who carried the torch and became the unlikely stuff of legend: Manchester's Twisted Wheel, The Torch in Stoke-on-Trent, Blackpool Mecca and, probably most notably, Wigan Casino; each flourishing in, uncompromising working-class towns and cities, taking over from each as unofficial capitals of the all-nighter. From the cobblestones to the stars, they kept the faith.
Print measures A3.
Thanks to 45 Original for their support of Teenage Cancer Trust. 50% of the profit from these products will be donated to the charity.