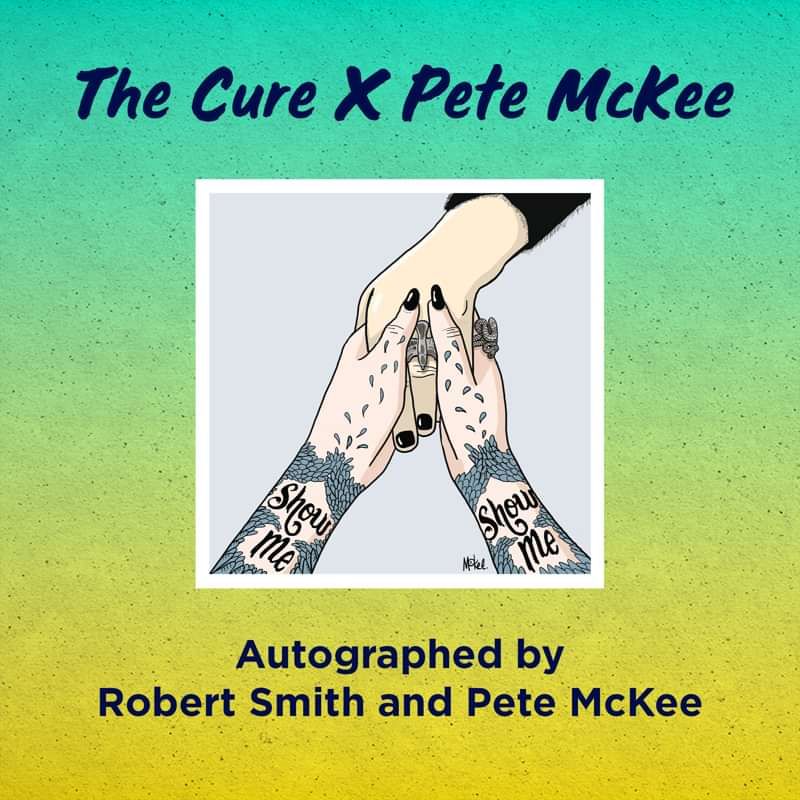 Autographed by Robert Smith and Pete McKee
Just Like Heaven Print by Pete McKee
Show me, show me, show me how you do that trick.
Created by Pete McKee and co-autographed by McKee and Robert Smith, this gorgeous print is a celebration of Just Like Heaven taken from the bands 1987 album Kiss Me, Kiss Me, Kiss Me.
Numbered, and limited edition. Edition totals 100 prints, these first 25 prints numbered 1 to 25 of 100 are co-autographed by Robert Smith and Pete McKee.
Print size, 420mm x 520mm
Lithographic print on Munken Design, Polar Smooth Crisp White 240gsm
Taken from our Song Book created by Pete McKee and featuring handwritten song sheets celebrating Teenage Cancer Trust at the Royal Albert Hall.
International customers are responsible for import fees due on delivery.
Our thanks to Pete and Robert for their continued support of Teenage Cancer Trust.